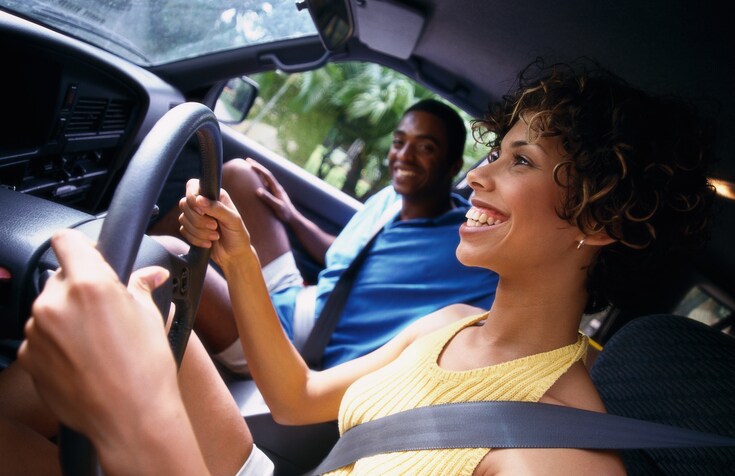 For most people, car safety usually means air bags, restraints, onboard systems and the like. While these are all critical components of any car's safety, they're not the whole story. Your car's safety systems can be working perfectly, and yet you could still be putting yourself in harm's way by not having some critical tools at hand. Here are seven essential and inexpensive car accessories that may help you stay safer on the road.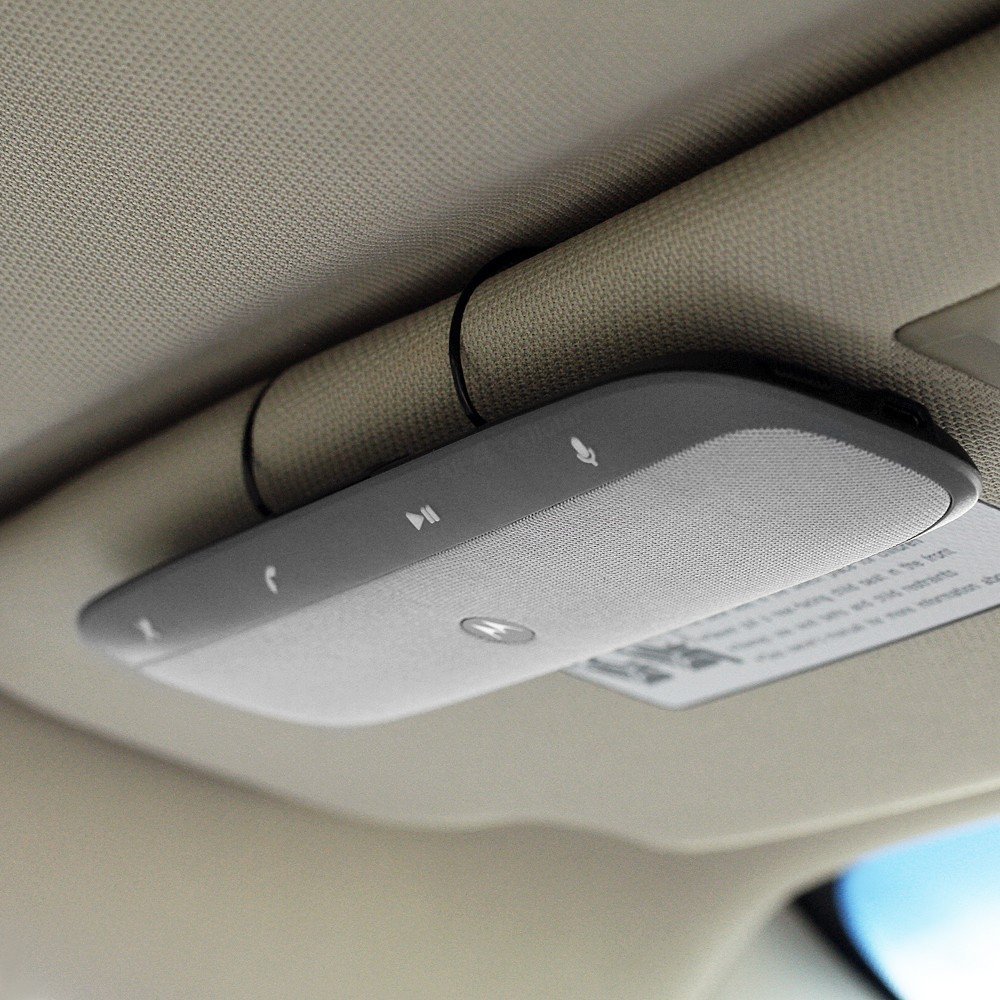 (source: amazon.com)
Motorola Roadster Pro Universal Bluetooth In-Car Speakerphone
Let's look at one of today's most common causes for accidents: cell phones. The National Safety Council reports that cell phone usage while driving leads to 1.6 million crashes each year. Hand's free devices like the Motorola Roadster Pro lets you keep your eyes on the road while still staying connected. The Roadster uses voice controls and motion sensors so that your hands don't have to leave the steering wheel to make or answer a call, skip a song or mute a conversation. Price: $65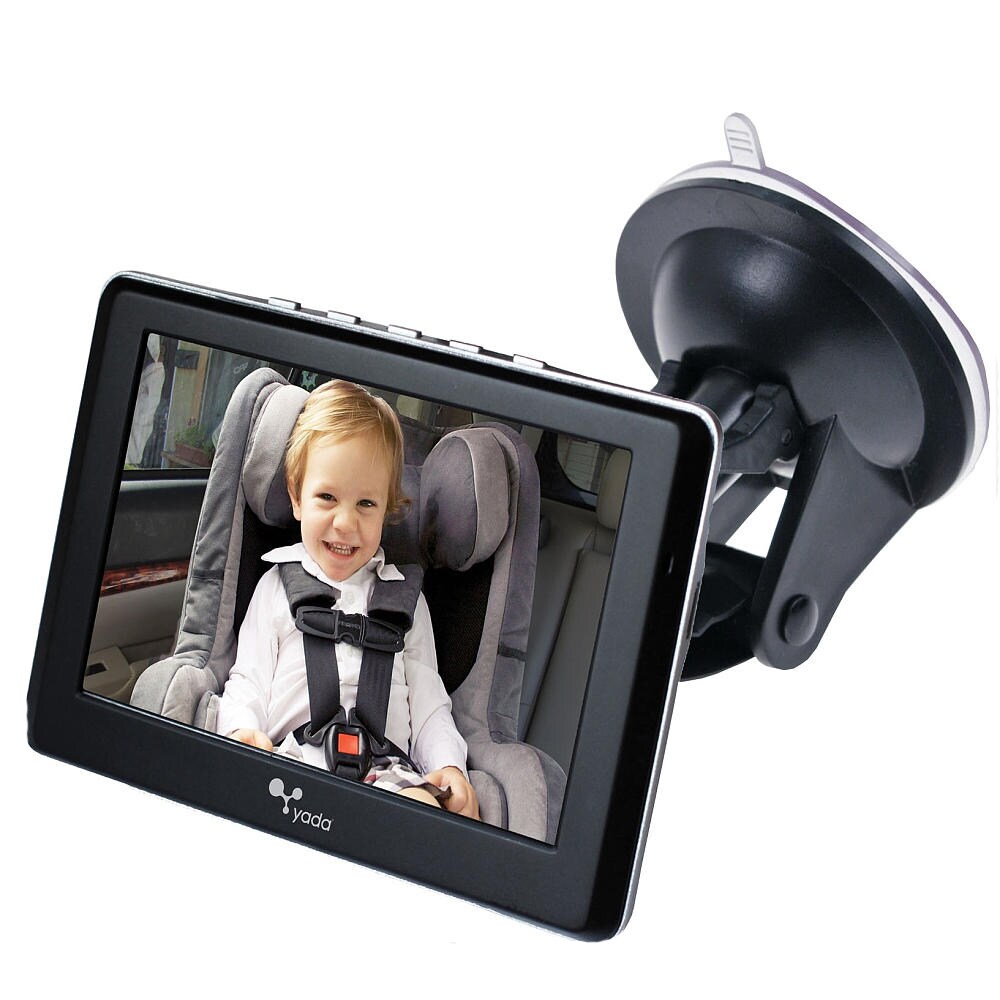 (source: Babies R US)
Garmin BabyCam Wireless Backseat Camera
Now that you've taken precautions to keep your eyes on what's in front of your car, it's time to consider what's behind you. Every parent knows how quickly dangerous situations can pop up with children. Many parents have monitors and video cameras installed in their homes, so it makes sense to bring those same surveillance tools inside your automobile. Garmin's BabyCam lets you keep an eye on your little bundles of joy without turning around. The monitor features a large 4.3" screen that mounts to your windshield and a back seat camera with a 16' range. Price: $150

(source: amazon.com)
HP F210 GPS Traffic Accident Recorder
While we're on the subject of video surveillance, let's talk about the importance of dash cams. More and more people are using dashboard cams to protect themselves after an accident. More than 12 percent of U.S. drivers are uninsured, according to the Insurance Information Institute. Every year this leaves thousands of responsible and insured drivers left to cover repair costs on their own. Dash cams can help make your case in court by providing incontrovertible evidence of what happened. The HP F210 Traffic Recorder can help ensure that you're covered in case of a fender bender by recording events and license plates in full HD. More than that, the F210 also has a GPS system, so you can let responders know exactly where you are. Price: $140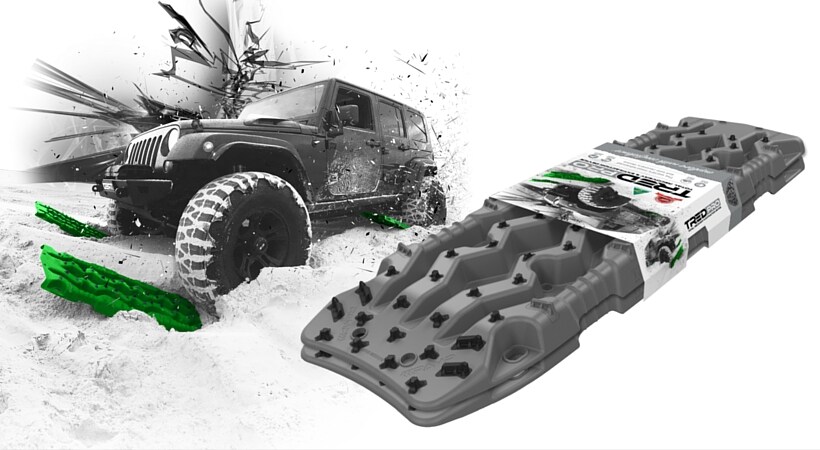 (source: TRED Pro Kickstarter Project)
TRED Pro Vehicle Recovery Device
If you're into funding Kickstarter campaigns and getting products to help keep you safe on the road, you might want to check out the Total Recovery & Extraction Device (T.R.E.D), a new all-in-one, off-road vehicle recovery device. Many drivers have found themselves stuck in their cars and trucks, trying to find traction. Evolve NPD, inventors of the TRED Pro, has created a patented system of meticulously engineered extraction units capable of helping you escape muddy or snowy situations. Check out Evolve NPD's KickStarter Campaign for pricing options.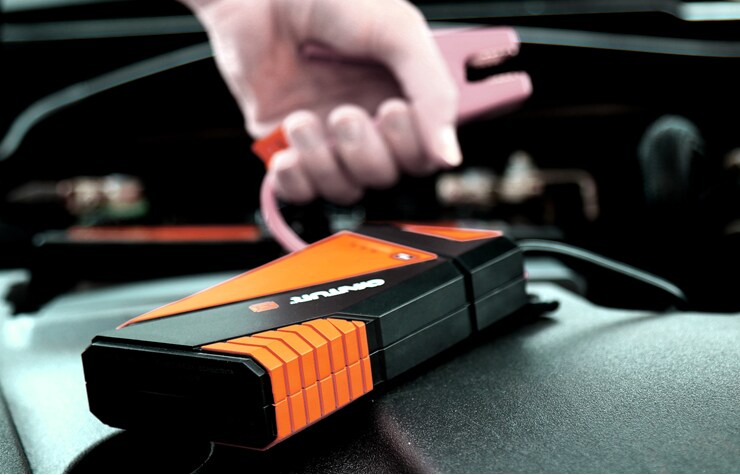 (Source: Cyntur)
Cyntur JumperPack Mini Jump Starter
Getting stuck in your car can also mean just sitting there with a dead battery. Whether you've left your lights on after a foggy commute or your old battery just went kaput, being stranded in a parking lot at night isn't fun or safe. But with Centur's JumperPack mini in your glove compartment, you'll never need to worry about lack of roadside assistance again. It may look small, but this little baby packs a whopping 12K mAh lithium-ion battery that can jump start an eight-cylinder engine. It can also charge smart devices and serve as a flashlight or emergency strobe light. Watch this video for a demonstration. Price: $100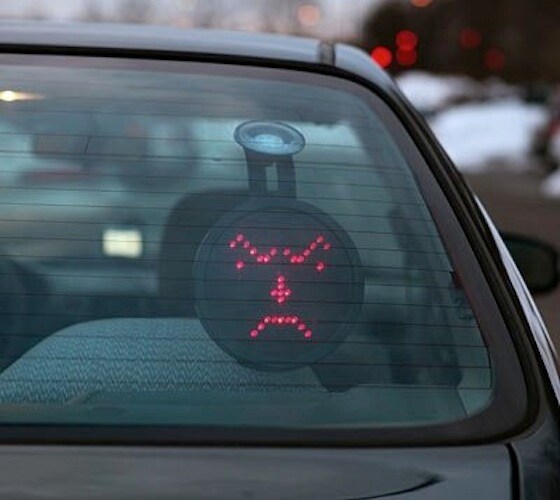 Drivemotion LED Car Sign
Let's be honest: cell phones aren't the only threats to road safety. Road rage has gotten to be the bane of peaceful commutes. Drivers are fiercely protective of their auto's "personal space," and benign situations can quickly turn violent. However, there's a better way to express your rage than extending your middle digit at your fellow travelers. The Drivemotion LED Car Sign lets you digitally signal your frustrations to those tailgaters in a healthier, less aggressive, manner. Price: $60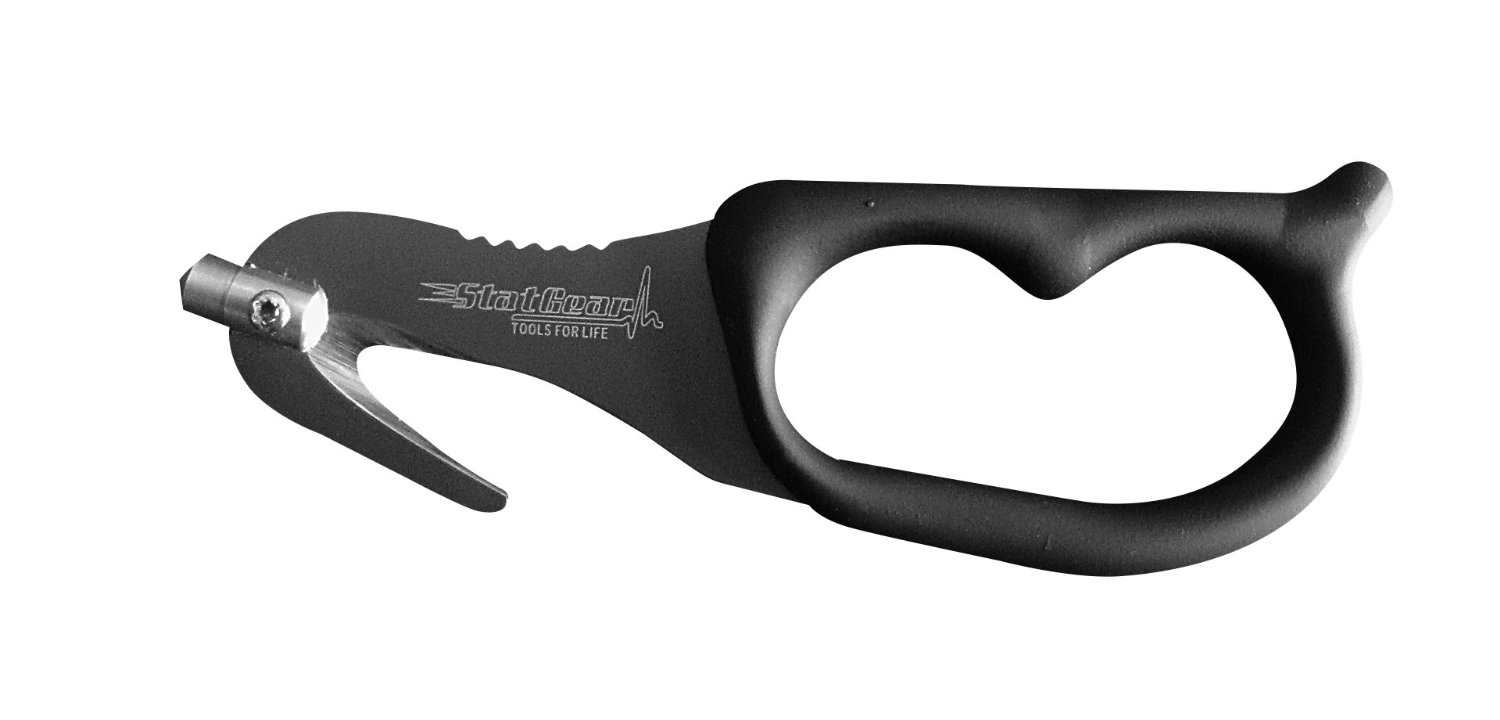 (source: amazon.com)
SuperVisor Auto Escape Tool
If all of these safety accessories fail and you find yourself trapped inside your vehicle, the SuperVisor Auto Escape Tool will be your key to survival. Made with a stainless steel blade, the Escape Tool gives you the power to extract yourself and your passengers from seatbelts. Its carbide tip punch easily breaks auto glass, in case your vehicle is in water or your car door is jammed. Price: $13
Test drive a Hyundai today at Safford Hyundai of Springfield and see how the Hyundai Assurance and safety standards can bring you the peace of mind you deserve.