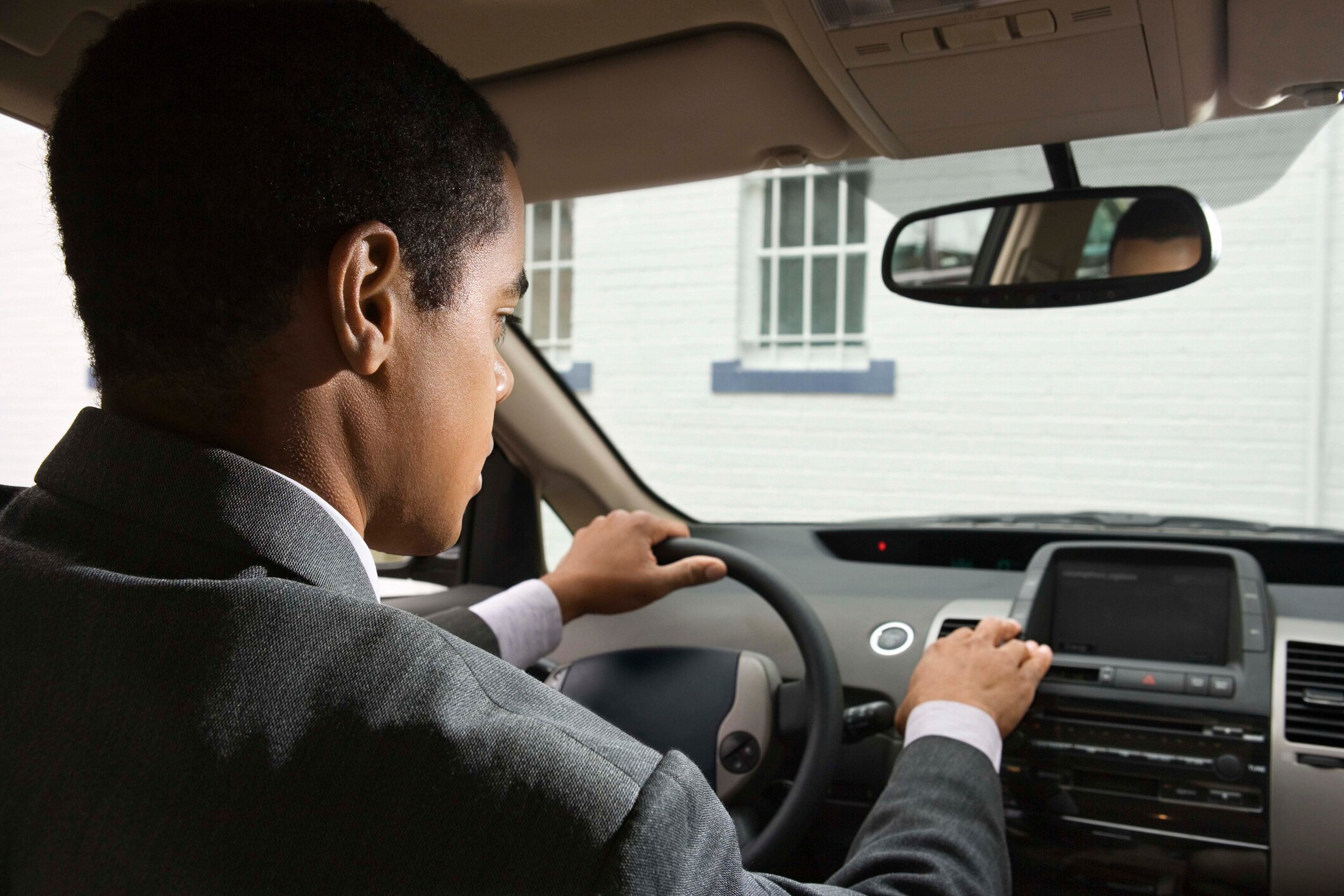 No matter what precautions you take, owning a car comes with many risks that are out of your control. In 2015, there were 125,800 reported motor vehicle accidents in the state of Virginia. According to the FBI, a vehicle is stolen every 44 seconds in the United States. As a car owner, you can't always prevent these dangers, but when the unexpected happens, it's good to know that somebody is looking out for you.
October is Crime Prevention Month, and at Safford Hyundai of Springfield, we are proud of our commitment to keeping our customers safe both on and off the road with Hyundai's Blue Link comprehensive vehicle technology.
If your vehicle is stolen, in an accident, broken down, or in need of repair, Blue Link ensures that you are covered, no matter the circumstance. With three pricing packages to choose from, you can enjoy true peace of mind without breaking the bank.
We've Got You Covered
Vehicle technology is advancing quickly, and there are so many models to choose from. It can be overwhelming to choose which system will give you the best coverage at the right price.
In the infographic below, we compare Blue Link to two of our leading competitors, OnStar and Uvo, to illustrate how Hyundai is paving the way for advanced vehicle technology that is both comprehensive and reasonably priced.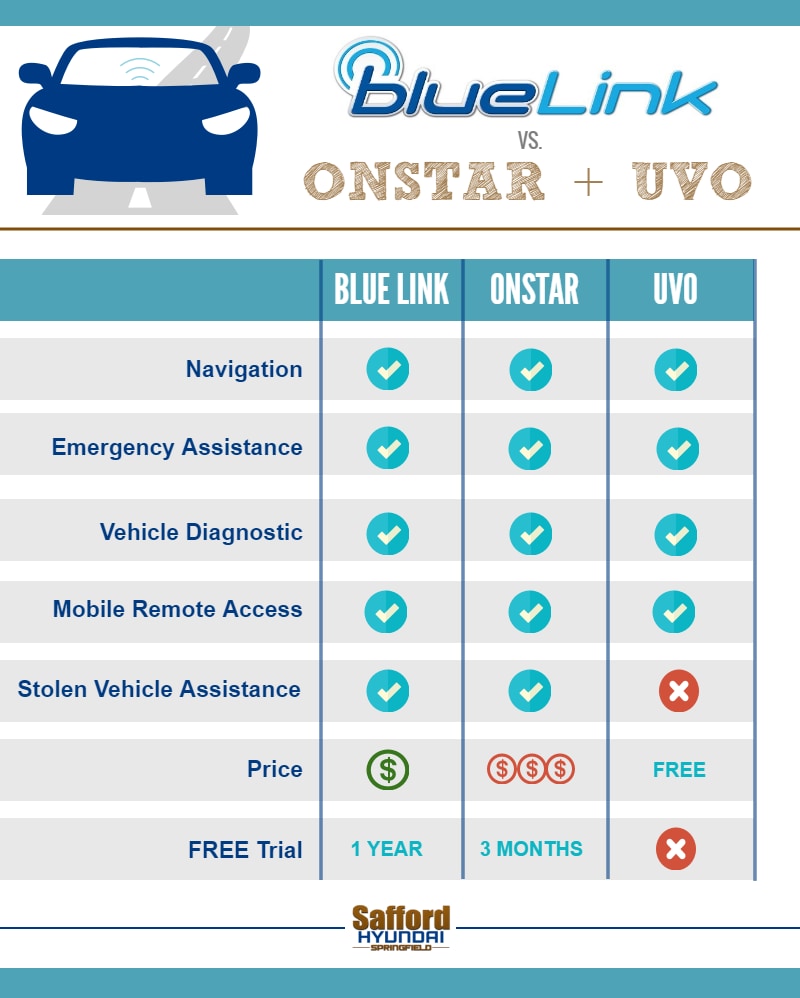 Blue Link Packages
Why pay extra for coverage that doesn't suit your needs? Hyundai offers three different comprehensive Blue Link packages that allow you to choose which features fit your needs and your budget.
Connected Care - This comprehensive safety and car care package offers automatic collision notifications, service appointment scheduling, SOS emergency assistance, and monthly vehicle health reports. You can rest easy knowing that trained operators are standing by to assist you in case of an emergency, no matter where you are.
Remote Access – The MyHyundai Blue Link mobile app allows you to start or stop your engine and lock or unlock your vehicle, all from your smartphone. If your vehicle is stolen, the app will assist law enforcement in quickly locating your vehicle.
Guidance Package – Destination Search powered by Google™ allows you to find an address, point of interest, or category using your voice, for quick and easy hands-free navigation. You can also send search results directly to your vehicle via web or mobile app.
At Safford Hyundai of Springfield, we want every driver to feel safe on and off the road. Hyundai is offering one year of Blue Link Connected Care free with all eligible Hyundai models. To see if you are eligible for a free trial of Blue Link, contact us today.