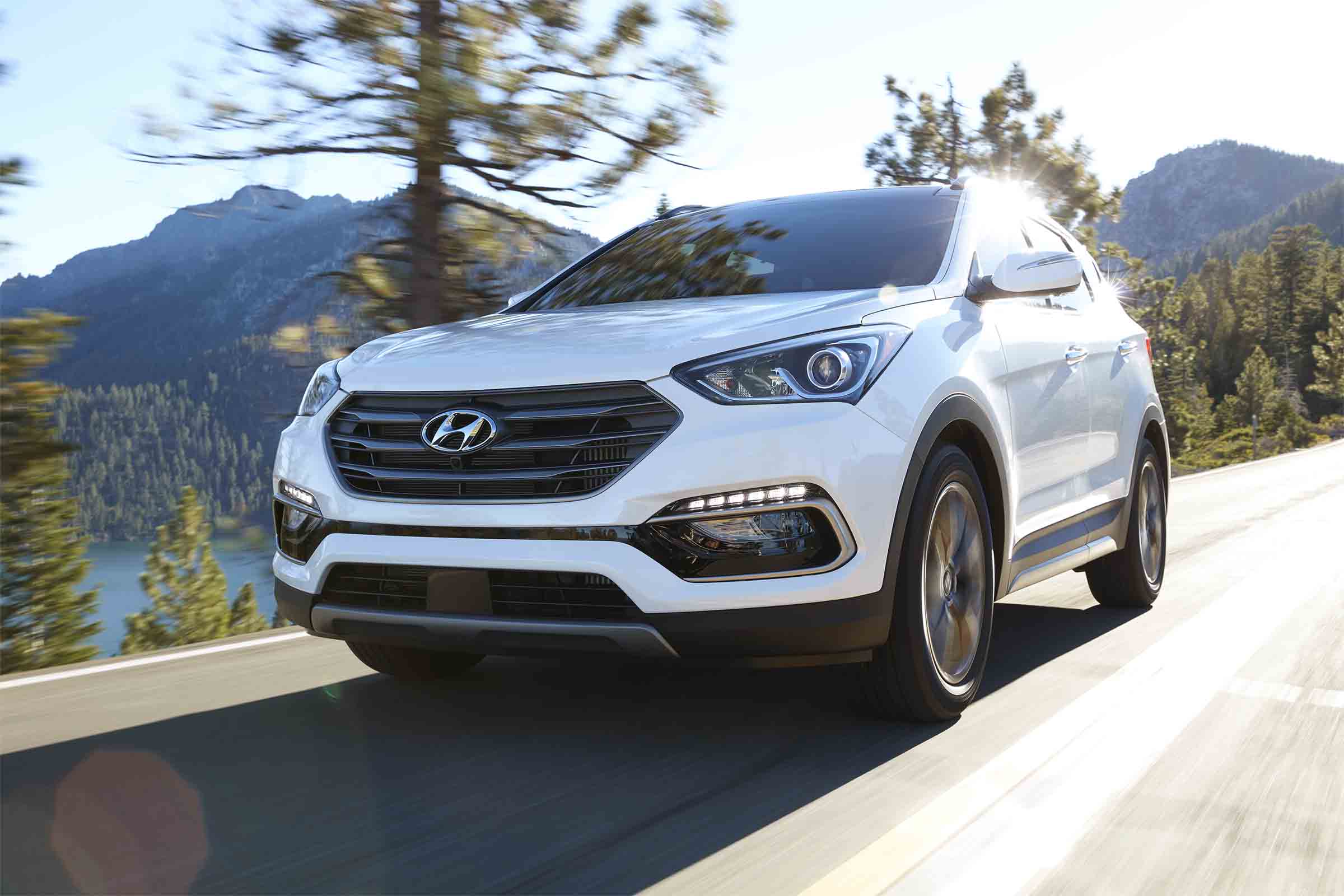 At Hyundai, we make cars that are built to last. That's why we are upping the ante for all new Hyundai vehicles sold at Safford Hyundai of Springfield with our One Million Mile Warranty.
All Hyundai models come standard with an industry-leading 100,000 mile warranty. So, why would we offer a million mile warranty? At Safford Hyundai of Springfield, we are so confident in the quality of our vehicles that we want our customers to have an unlimited warranty.
Where can one million miles take you?
If you're a commuter, the one million mile warranty will cover approximately 30,000 roundtrip commutes from Springfield, Va. to Capitol Hill. That's more than 100 years of round trip commutes. If 100 years of commuting isn't your thing, the one million mile warranty will cover almost 9,500 trips along the skyline drive. If you get bored of the skyline drive scenery, the Hyundai Million Mile Warranty will cover over 350 cross-country trips from Springfield, Va. to the west coast.
Is one million miles too much? We don't think so. We wanted to create a warranty that fits Hyundai drivers. That's why it's essentially limitless.
What does the Million Mile Warranty cover?
The graphic below shows exactly what the Million Mile Warranty covers. Almost every component of your Hyundai's powertrain will be covered, for up to one million miles and unlimited years.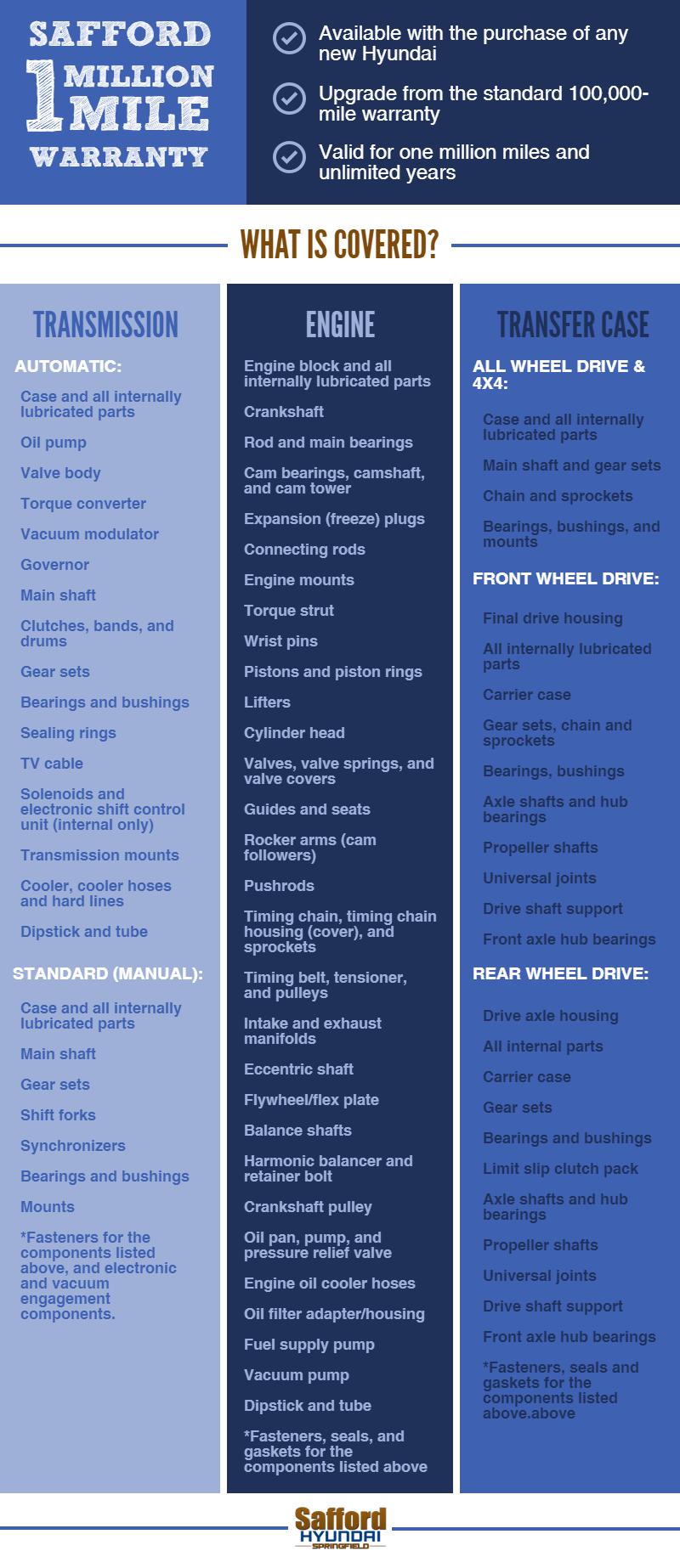 There's so much to discover, and we want to get you there. For more information on this Safford Hyundai exclusive offer, stop by Safford Hyundai of Springfield or give us a call today at 703-776-9040.