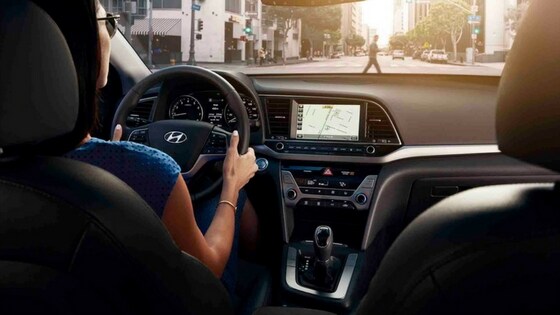 A long commute can take quite a toll on full-time workers. When you work long days, adding a long, often frustrating commute sitting in traffic can add unnecessary stress and wasted time to your day. The average D.C. commuter spends 65 minutes commuting each day—that's nearly 400 hours of commuting each year.
One way to pass the time is with podcasts. They're hands-free and entertaining, perfect for commuters who drive to work and can't multitask by reading the paper or checking your phone. . Below we've listed our seven favorite podcasts for local listeners.
Metropocalypse is a weekly podcast that explores the latest news and developments on Washington's Metro as it is rebuilt and re-engineered. With growing frustration over technical issues with the Metro, this podcast answers commuters' questions and finds humor in "commuting nightmares".
The Circus Life is the local podcast for D.C.'s music-lovers. Each week hosts, Sean Russell and Justin Trawick, welcome local, regional, and national acts onto the show for interviews and live performances.
Co-hosted by Jon Favreau, Tommy Vietor, Jon Lovett and Daniel Pfeiffer, all former aides to President Obama, Pod Save America is a political podcast that highlights recent political news and legislation. The hosts are often joined by journalists, politicians, comedians, and activists to discuss the current state of affairs in Washington.
This daily talk show covers local, national, and international topics from artists and innovators to technology and overlooked historical moments. This is the podcast for D.C. locals who love culture and want to know everything that's going on in the metro area.
Every other week, Ladycast host, Alex Laughlin, inspires women to #dothething. She interviews incredible women who are taking the world by storm in a variety of industries, to inspire other women to get out there and go after what they want.
Vox's Ezra Klein, Sarah Kliff, and Matthew Yglesias dive deep into political policy in The Weeds podcast. They cover everything from health care and economics to zoning, getting into the nitty gritty of policy and current affairs.
Tony Kornheiser covers D.C. sports and entertainment daily, Monday through Friday. Kornheiser has been reporting exclusively on sports since the mid-1980s and brings a seasoned expertise to his team of commentators. He also brings on a variety of special guests to shake things up.
To listen to podcasts on the go, you can download them to any iPhone or Android device. On iPhones or iPads, use the Podcasts app to subscribe to your favorite podcasts and download recent episodes. On Android devices, you can use the Stitcher app from Google Play to add podcasts to your Favorites List and download new episodes.
Podcasts are a great way to improve your daily commute, but nothing is more important than having a reliable, comfortable vehicle to get you to and from work. Check out our new and used inventory or stop into Safford Hyundai of Springfield to upgrade your ride today.