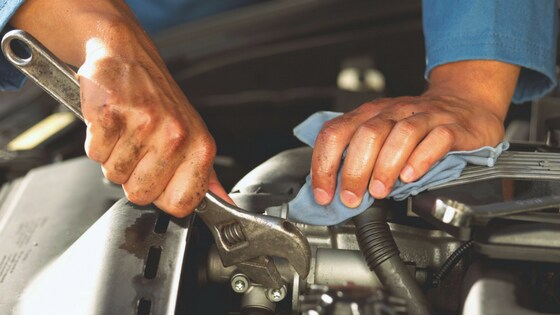 Life is busy, and it can be hard to remember when it's time to take your car in for routine maintenance. Too often we put off our regular service check, only to realize that our odometer is a few thousand miles over the recommended "next visit" point. Oops.
However, it turns out those routine checks are an absolute must to save money on your vehicle in the long run. You really should be taking your car in twice per year for specific maintenance and services. Next time you think, "My oil change can wait until next month," think again.
Why You Should Never Skip Vehicle Maintenance
A vehicle is a big investment, and it's important to keep it in excellent condition for a number of reasons, including:
Safety – Regular maintenance ensures that everything in your vehicle is running properly. This includes your engine, braking, steering, and tires. All of these parts work together to keep you safe on the road. When these parts malfunction, however, they can put you and your passengers in serious danger. Being diligent with your routine check will help you avoid unnecessary complications that can put you and your vehicle at risk.
Resale Value – Keeping up with your vehicle maintenance helps to maintain the quality and value of your car. When the time comes to upgrade, you will get a higher return on your investment if your car is in impeccable shape.
Better fuel economy – Many things affect the fuel economy of your vehicle. To save money on gas, make sure that your tire pressure, air filters, and oil are always well-maintained and up-to-date. Over time this will save you money at the pump.
Longevity – Buying a car is a big decision, so it's important to make it last for as long as you need it. To keep your car running smoothly for years to come, stay informed on which routine maintenance checks are necessary and when you need them.
How to Keep Up with Vehicle Maintenance
For many people, the hardest part about keeping up with vehicle maintenance is remembering when to bring your car in for routine checks, and what your mechanic should be looking for. In the infographic below, we explain the vehicle maintenance schedule every car owner should follow.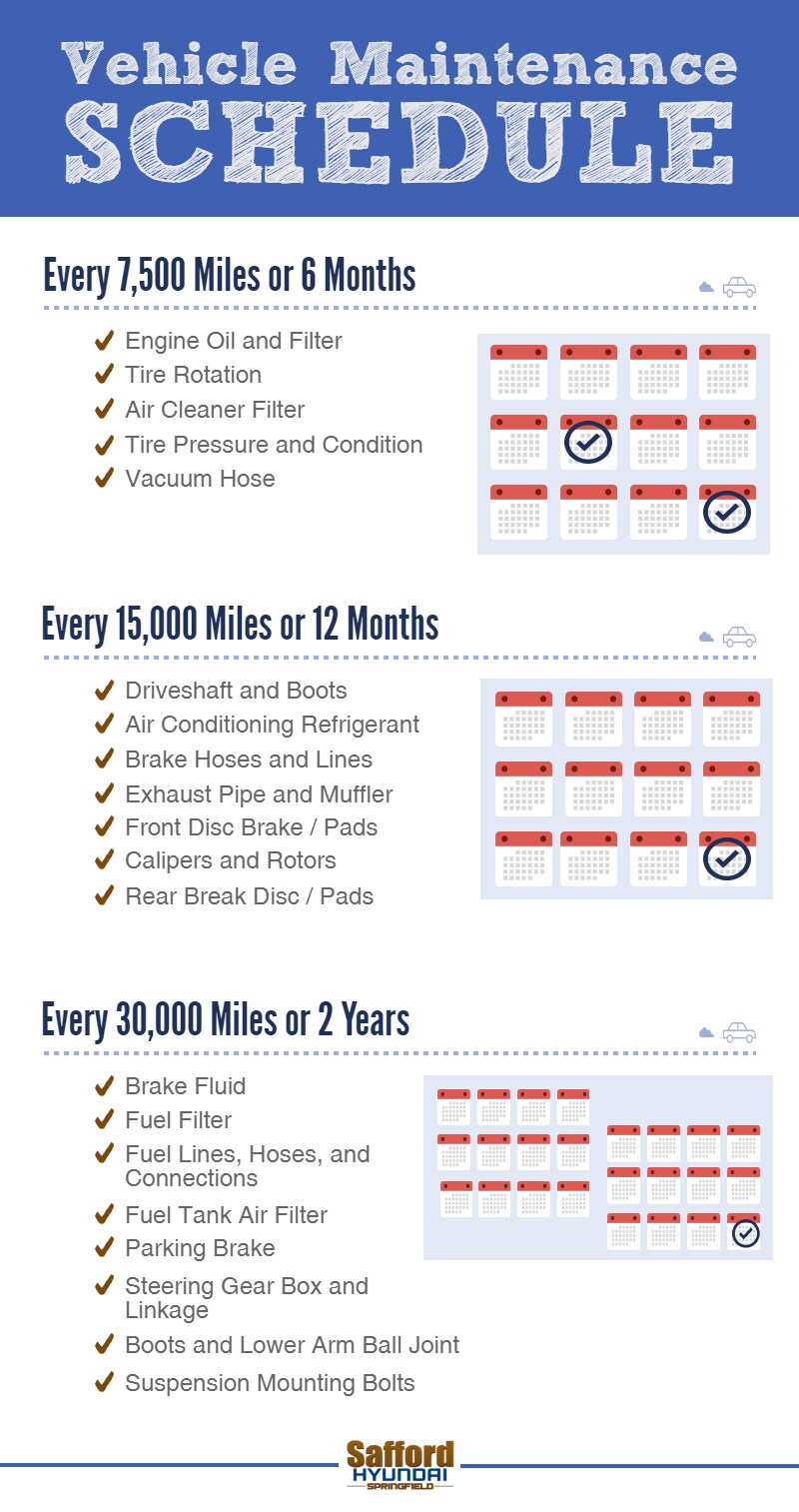 If you are looking for reliable vehicle maintenance in Springfield, Virginia, give us a call at Safford Hyundai of Springfield. We will make sure that your vehicle is always performing its best to save you time and money in the long run.
Our service center is open Monday – Friday from 6:00a.m.-9:00p.m. and Saturday from 7:00a.m.-5:00p.m. Contact us today to schedule an appointment or ask about our current service specials.