2022 Hyundai Tucson vs. Toyota RAV4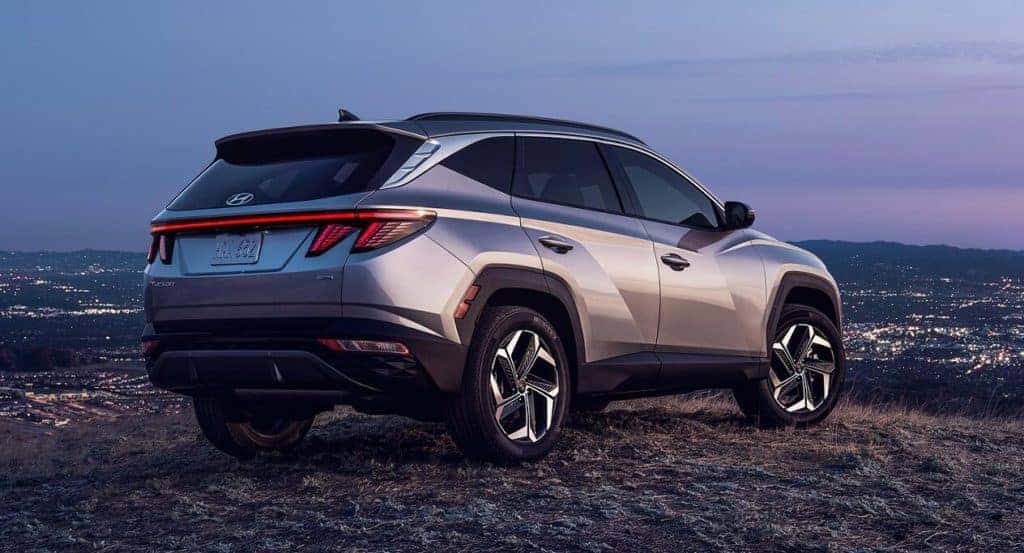 The Hyundai Tucson is better than the Toyota Rav 4
Yeah. I said it and I'm not taking it back. The 2022 Hyundai Tucson is better than the Toyota Rav4. The competition for compact SUVs is fierce. Compact SUVs are one of the most popular vehicle body styles and it's clear as day why. Compact SUVs are more versatile than a sedan and are helpful in a number of situations.
Both crossover SUVs offer a traditional 4-cylinder gasoline model, a hybrid model, and a PHEV or plug-in model and come standard with All-Wheel Drive. However, there is the available HTRAC All Wheel Drive the Hyundai Tucson has the ability to adjust the amount of torque given to the front and rear axles allowing it to retain traction in all conditions. HTRAC AWD is an upgrade to the handling and safety of your Tucson.
The 2022 Hyundai Tucson is just 1.1 inches longer than the RAV4 which is minuscule. What is not minuscule is how that space is used. The RAV4 has 41 inches of legroom and 37.8-inches in the rear seats. The 2022 Tucson has 41.4 inches of legroom in the front seats and 41.3 inches of legroom for passengers in the rear seats. The 2022 Tucson also has more cargo space than the 2022 RAV4. With all seats upright the cargo space in the RAV4 is 37.5 cu. ft. and the Tucson has 41.2 cu.ft of cargo space. If you fold the rear seats down the 2022 Hyundai Tucson has 80.3 cu. ft. of cargo space and the Rav4 fails to keep up with just 69.8 cu.ft. of cargo space with rear seats folded down.
The Hyundai Tucson comes with 3 years of Hyundai Blue Link. Blue link has a ton of great features such as remote locking, remote engine start, geofencing, emergency assistance, digital key, road side assistance. In a Vehicle Dependability study by J.D. Power, the 2022 Tucson ranked in the top 3 compact SUVs.
The 2022 Hyundai Tucson is made in Alabama, USA at the Hyundai Motor Manufacturing Alabama facility.
Check out our current inventory of the 2022 Hyundai Tucson or read another one of our blog posts below.
"2022 Hyundai Tucson – Ready for Anything"
"2022 Hyundai Kona – How Does It Perform?"
"2022 Hyundai Tucson: Interior and Exterior"