Try Aerial Yoga At Calisthenics Revolution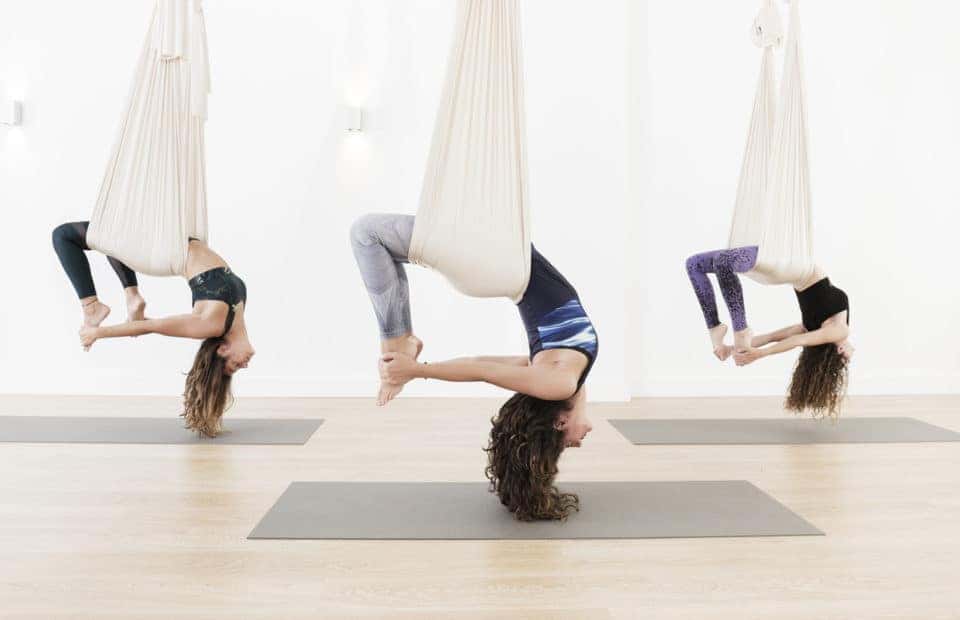 You've probably been to a yoga class before. And if you have, you realize how incredible it can be. Not only are you getting a great workout in, but you're doing something positive for your mental health as well. But what if you could take your yoga session to the next level? Just join an aerial yoga class at Calisthenics Revolution. This class will have you stretching and building muscle in ways that may not have ever occurred to you before.
These classes take place on Friday nights at 7 p.m. The class lasts an hour, so you'll get a full workout in. Come out to the next class, which will take place on Friday, April 12. If you want to make sure you have a spot, book a place in advance.
What Is Aerial Yoga?
Aerial yoga utilizes the same principles as any other yoga class you've taken before, but it takes things a step further. You'll be using hammocks that are attached to the ceiling. You'll use these hammocks for support and to deepen your stretches throughout the workout. This allows you to truly take your practice to the next level. And not only does it help you get in shape, but it also makes you feel amazing in the process.
No Prior Experience Required
Never tried aerial yoga before? Never even been to a yoga class before? That's no problem – you're still welcome to attend. This class is for people of all shapes, sizes, and abilities. Therefore, you shouldn't feel intimidated if you don't have a lot of experience. On the flip side, this class should still provide you with a challenge even if you have been practicing yoga for quite some time.
You might also like: Enjoy A Healthy Juice Or Tea In Springfield
What to Wear
If you want to have the best class experience possible, you'll want to make sure you wear appropriate clothing. Choose a top that covers the tops of your arms as well as pants that go down over your knees. This helps with both your own comfort and the cleanliness of the sling. Oh, and don't wear any jewelry, anything with zippers, or anything that could get caught in the sling.
After you take one of these classes, you'll want to go back week after week. But if you are going to be there on a regular basis, you need a reliable way to get to class. If you don't yet have a vehicle that makes the cut, come see what we have for sale here at Safford Hyundai of Springfield in Springfield, Virginia, today.