Make Reservations At Bertucci's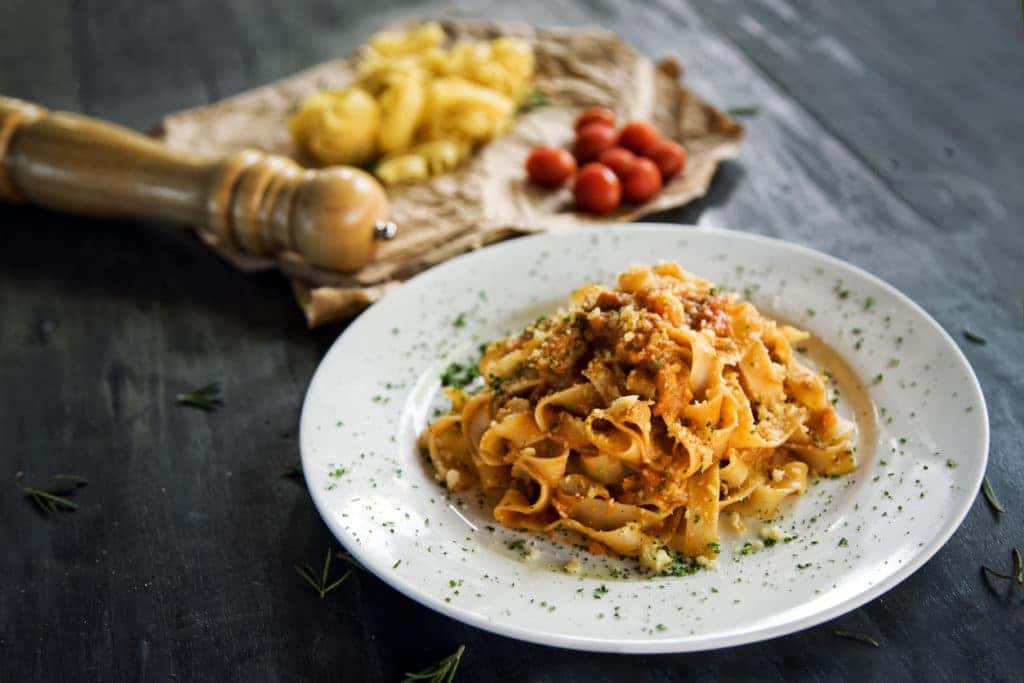 Many classic Italian dishes take time and care to create, with rich sauces and numerous steps in preparation. In Springfield, the team at Bertucci's Brick Oven Pizza & Pasta serves their cuisine with all the dedication that tradition calls for, and you're sure to taste the difference when you visit.
The Pizza
For many guests, Bertucci's pizza is the main event. They hand-make their dough in-house each morning, letting it rest long enough to develop distinctive flavors. The pies are then topped to order and fired in hot brick ovens. The restaurant can also make small pizzas on a cauliflower-based crust for gluten-free dining. Popular items include the pepperoni-loaded Bertucci and the Sporkie with sweet Italian sausage. The Fig & Prosciutto takes the best parts of a cheese and charcuterie board and translates it to a decadently delicious pizza with gorgonzola, parsley, pecorino Romano, and fresh cream. The Roasted Vegetables pizza brings all the garden's offerings together, with peppers, olives, eggplant, zucchini, and other fine flavors all married together in the oven.
The Pasta
If you want to go beyond the tried and true pizza pie, Bertucci's also offers a full menu of other appetizing dishes. There's plenty of pasta to pick from, like the Shrimp Scampi with a hint of hot pepper, layered Lasagna Rustica, creamy Fettuccine Alfredo, or Spaghetti Pomodoro served in a signature sauce.
Eclectic Entrees
The kitchen can also dish out some flavorful Italian specialties like the Roasted Eggplant Pomodoro which comes with your choice of spaghetti or broccoli. Various dishes feature chicken baked or grilled, served with herbs, rich cheeses, and tasty sauces. The Chicken Parma comes with pecorino Romano and fresh basil, accompanied by spaghetti in Pomodoro sauce. The savory Mushroom & Prosciutto Risotto is made with Arborio rice, asiago, pecorino Romano, sage, and a porcini truffle wine sauce. For a well-rounded plate of protein, greens, and a side, consider the Grilled Salmon with sautéed spinach and roasted rosemary potatoes.
Getting to Bertucci's
The restaurant is open Sunday through Thursday from 11 a.m. until 10 p.m. on Friday and Saturday, they stay open until 11 p.m. Bertucci's is located at 6525 Frontier Drive, Springfield, Virginia 22150.
You might also like: Get Caffeinated At One Of These Springfield Coffee Shops
Safford Hyundai of Springfield
Whether you plan or sharing or just getting a little something for yourself, we're sure to have just what you're craving here at Safford Hyundai of Springfield!