Get Your Christmas Cookie Fix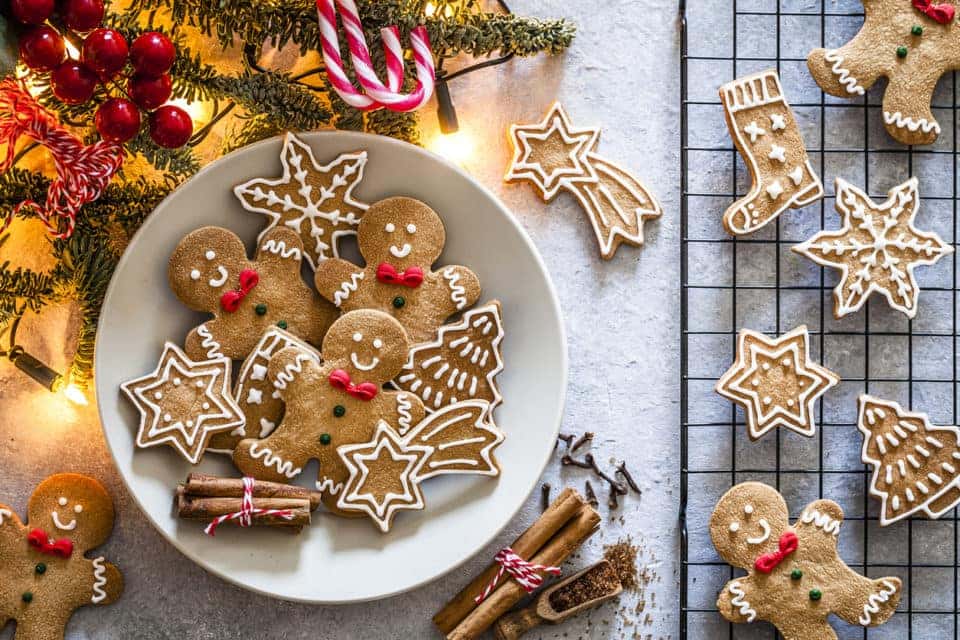 The holiday season is synonymous with baking tasty cookies for friends, family, and maybe even Santa Claus. Expand your Christmas cookie repertoire this year with one of these recipes!
Chocolate Peppermint Whoopie Pies
These tasty little treats are sure to delight kids and adults alike! If you don't like peppermint, it's only in the filling, and can easily be swapped out for another flavor.
Gingersnap Ice Cream Sandwiches
Put a winter spin on this summer favorite with Guy Fieri's recipe. The best part is that you're only homemaking the cookie and pairing it with your favorite store-bought ice cream!
Peppermint Meringues
These minty meringues are easier than you think – and gluten-free! Don't let the fear of making meringue keep you from these treats, just take our best meringue tips:
Wipe the bowl of your stand mixer and your whisk attachment with lemon juice to erase any lingering fat. This helps the meringue whip to its fullest.
Be generous with the cream of tartar, it really helps meringue whip to stiff peaks.
Wait to add your sugar until your egg whites are foamy, and don't worry about using superfine sugar, regular granulated sugar will work just as well!
You've achieved stiff peaks when you can dip the whisk into the bowl, pull it up, and the meringue on the whisk and in the bowl says exactly as it is, and no tips fold over.
Peanut Butter Brownie Swirls
This delightful Christmas cookie is a three-in-one – brownies, peanut butter cookies, and sugar cookies. Though they may take a while to whip up, you'll find that the effort is more than worth it in the end!
Super Chocolatey Buttons
This is the perfect recipe for all chocoholics! They're ooey-gooey and, as the name suggests, very chocolatey! These chocolate treats are sure to be a hit.
Millionaire Shortbread
This isn't your average shortbread – this is shortbread supreme. It has a layer of light, buttery shortbread cookie, a decadent layer of caramel, and a chocolate layer to top it all off. There truly is no better combination!
You might also like: Get To Know Operation Paws For Homes!
Gingerbread Man Mug Mates
These sweet gingerbread men are the most adorable of all our recipes! They're designed to hang onto your mug by a candy cane by creating a loop in their arms.