Compare The 2020 Palisade vs 2020 Telluride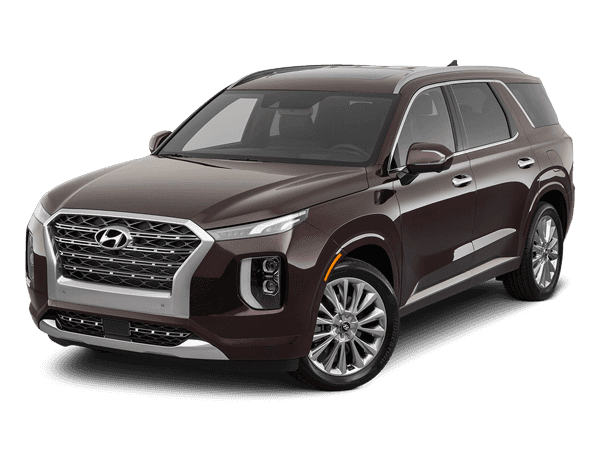 It's widely known in the automotive world that the Hyundai Palisade the Kia Telluride are sister vehicles, sharing the same underpinnings, powertrain, and many similar features. But what sets these two SUVs apart? More than you may think! Let's take a closer look to see what the differences are between the Hyundai Palisade and the Kia Telluride.
Trim Levels
To start, the Palisade and Telluride have very different trim levels and packaging options. While the Palisade is concise with just three trims and a few packages (SE, SEL, Limited), the Telluride stretches into four trims (LX, S, EX, SX) and has several package options on top of the trim levels. With the differences in trims and packages, you'll see that standard features vary widely between the two SUVs.
Self-Leveling Suspension
When you choose the top Limited trim for the 2020 Hyundai Palisade you'll get the self-leveling suspension as a standard feature. With the Telluride, you have to opt-in for the Tow package (which also includes a tow hitch) to get that feature. Both vehicles only offer the feature on select upper trims.
Additional Technology And Convenience
Hyundai gave the Palisade several convenience amenities that the Telluride doesn't have to further differentiate these vehicles. The Palisade offers power-folding third-row seats, a 12.3-inch fully digital instrument cluster, neither of which are available in the Telluride. Both vehicles offer a 630-watt Harmon Kardon audio system in the highest trims, but the Palisade's system has two additional speakers, bringing the count up to 12. Finally, though both SUVs have the Rear Seat Quiet mode, this naptime-saving feature is a standard feature even in the lowest trim, while it's only available in upper trims of the Telluride. This covetable feature ensures that sound from streaming media can only be heard in the front row, letting little ones nap peacefully in the back seat.
You might also like: Shop Confidently With Hyundai Shopper Assurance
Find The Palisade At Safford Hyundai Of Springfield
Thanks to extra features, a concise trim structure, and overall value, the Palisade makes an excellent three-row SUV for families or anyone needing the extra space the vehicle provides. You can find your very own Palisade at Safford Hyundai of Springfield today.