Check Out Flight Fit N Fun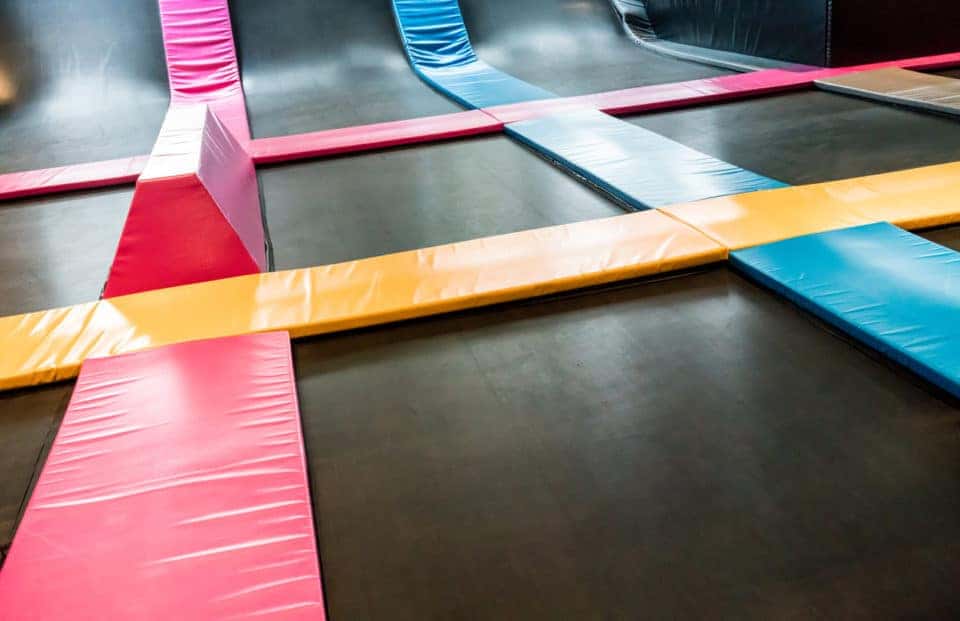 If you're looking for a great indoor option for family fun, look no further than Flight Fit N Fun. This place is built with families in mind and offers jumpers of all ages a great chance to move in a fun and different way.
If you want to experiment with everything the facility has to offer, your best bet is to go to open jump hours. During this time, anyone can have a great time on the trampolines, play a game of dodgeball, and play on all the other equipment. Open jump hours are 11 a.m. to 9 p.m. Monday, Wednesday, and Thursday; 11 a.m. to 8 p.m. Friday and Saturday; 11 a.m. to 7 p.m. on Sunday; and 4 p.m. to 9 p.m. on Tuesday.
What's There?
There's so much fun stuff to play on at Flight Fit N Fun. Here are some of your options:
Trampolines
Dodgeball
Battle beam
Laser race
Ladder challenge
Slam dunk
Kidz zone
Foam pit
Special Hours
To make sure everyone gets the most of the equipment at Flight Fit N fun, there are lots of special sessions at the facility.
Flight Night is a fun party at Flight Fit N Fun every Friday and Saturday night from 8 p.m. to 11 p.m. Low lights and lasers set up the party atmosphere, and fun music will keep you energized. Friday nights are for ages 11 and up, and Saturday nights are for all ages.
Flight Fit is a fun, low-impact workout class, unlike any group exercise you've been to before. Classes are for participants ages 14 and up, and kids under 6 can be supervised and play in the Kidz Zone at no extra cost during a parent's workout. Classes are available Tuesday, Wednesday, and Friday at 9:30 a.m., Saturday at 8 a.m. and 9 a.m., and Sunday at 8 a.m. and 9 a.m.
For little ones, head over during Kids Flight. The whole facility is only available to jumpers ages 6 and under, so they won't get bounced around by the bigger kids. There's even a sensory-friendly jump for anyone who needs it. Enjoy this quieter time with no music on the first and third Sunday of every month from 9 a.m. to 10 a.m. Be sure to check their schedule to see what's happening each day.
You might also like: Learn How To Change A Flat Tire
The Logistics
If this sounds fun to you, head over to Flight Fit N Fun at 7200 Fullerton Road, Springfield. Admission is charged by the hour and varies depending on the age of the participant. Jumping is cheaper on weekdays, and you can get a great deal on family night. Every Tuesday, you can bring the family to enjoy an hour of jump time for $10 between 4 and 9 p.m. Don't forget your Flight Socks. They cost $3 and can be worn again when you come back.