Hyundai Ioniq 5 – What is E-GMP?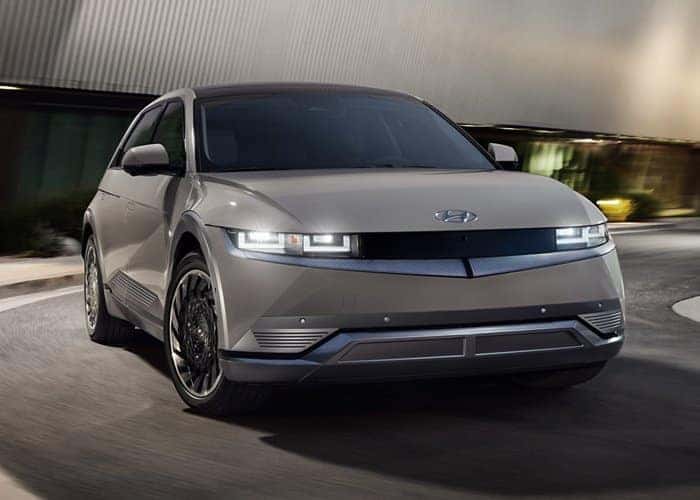 Hyundai made sure to pack the Ioniq 5 with the latest technology for the smoothest ride, but what is E-MPG, and where does it come into play?
What is E-GMP?
What makes the Ioniq 5 so unique is that it is the first vehicle built on Hyundai's new Electric-Global Modular Platform, also known as E-GMP. This allows the dedicated battery electric vehicle platform to support faster charging, better handling, more interior space, and increased driving range. The battery pack's position was strategically and carefully placed within the wheelbase for the ideal weight distribution between the front and rear in order to provide a low center of gravity for improved handling and overall performance. But how exactly does this new technology affect battery size and capacity?
Standard Range Battery
The all-wheel-drive / Standard Range 58 kWh battery version of the Ioniq 5 is supported by two electric motors implemented with the front and rear axles. These powerful motors supply 173 kW of electrical energy, 120 kW rear torque: 255 Nm front / 350 Nm rear acceleration: 0-100 km/h 6.1 seconds. Alternatively the two-wheel-drive / Standard Range battery version 5 is powered by a 125 kW electric motor with 125 kW torque, and 0-100 km/h in just 8.5 seconds.
Long Range Battery
A longer-range 72.6 kWh battery is available in different trim levels providing 225 kW of energy and 605 Nm of instant torque. The all-wheel-drive components are as follows: 70 kW Front / 155 kW Rear Torque: 255 Nm Front Nm / 350 Nm Rear Acceleration: 0-100 km/h 5.2 seconds.