Keep Up With Your New Years' Resolution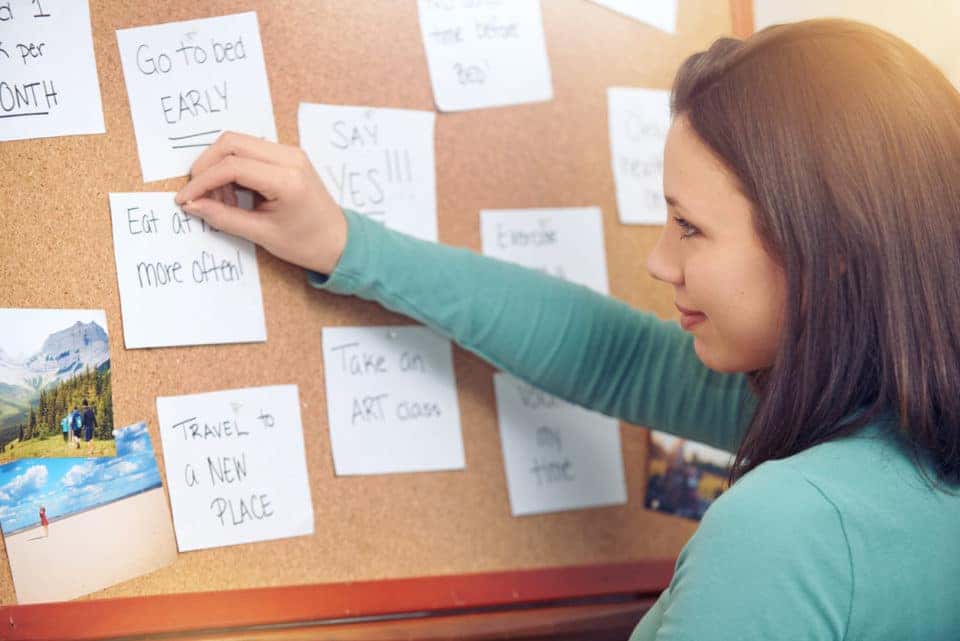 The new year is right around the corner, meaning it's once again time to make a list of resolutions for changing our habits and improving your life, which can come with a preemptive sense of dread that your New Year's Resolution will be broken and forgotten about before Spring rolls around.
This year, instead of dreading failing at keeping your resolutions or not making them at all, try these tips from the American Psychological Association to help you stick to your new habits once and for all.
Start Small
Instead of aiming to make giant changes to your character or life, take baby steps with your New Year's Resolution. If you want to become more active, start by exercising once more a week than you already do, and gradually increase your active days until you're consistently hitting the goal of active days per week.
Tackle One Resolution At A Time
Your current habits have developed over the course of months, or years, so replacing them with new habits won't happen overnight, or even in a few days. If you have a list of resolutions, decide which one you'd like to work on first, and start there. Once you've accomplished a couple of small habit changes you'll feel more motivated to keep going.
Be Kind To Yourself
It's true that we're harsher on ourselves than we would ever be with other people. When you inevitably slip up on your resolution, be gentle with yourself and treat it as a learning moment. Life is full of hills and valleys, and changing your habits will be, too. When you find yourself in a resolution valley, remember what it felt like to stand on the mountaintop of victory, and know that you can always hike back up.
You might also like: Get Caffeinated At One Of These Springfield Coffee Shops
Get Support
Talk to your friends and family about your resolutions and how you plan to tackle them and consider joining a support group! Having confidants to share your triumphs and trials will make keeping your resolutions much easier. If you're feeling overwhelmed, consider seeing a professional for help, such as a counselor. They'll be able to help you understand the connection between your mind and body, and offer strategies to help you adjust your behaviors and tackle potential emotional issues.
We hope these tips have been helpful for you as you're making your New Year's Resolutions this year. From all of us at Safford Hyundai of Springfield, Happy New Year!