No Markup on 2022 Hyundai Ioniq 5 – EV Motor and Range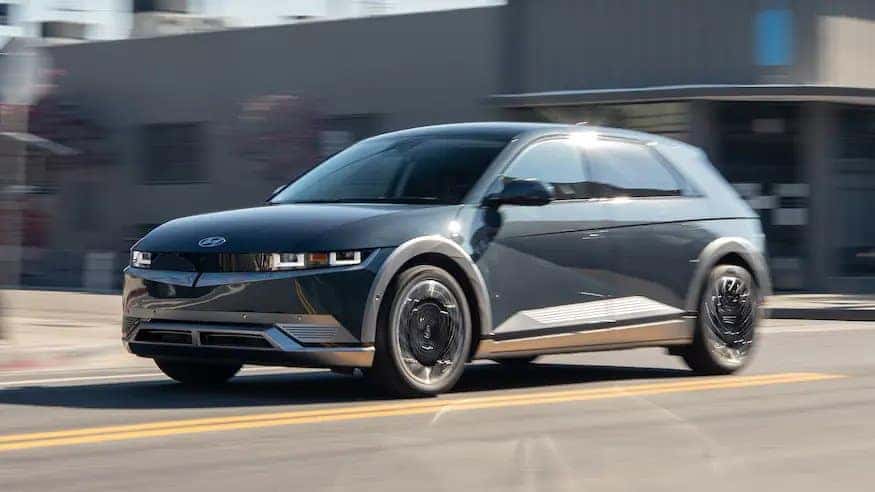 The Hyundai Ioniq 5 is Hyundais's take on a modern, yet futuristic all-electric EV. The SUV is a breath of fresh air in a seemingly dull class of bland and boring electric vehicles. Lets take look a at what the motor and range of the brand new SUV has to offer and what separates it from the rest.
EV Motor Miles
Hyundai made sure to pack the 2022 Hyundai Ioniq 5 with plenty of power an EV needs to lead you to your destination. The SUV combines AWD and open bed capabilities with the traditional SUV aspects that Hyundai already offers. Under the hood of the standard version, you will find a 58-kWh battery and 168 horsepower electric motor. You can always opt for the larger 77.4 kWh outputting 225 horsepower for more power and acceleration.
Charging will rarely be an issue thanks to the Ioniq 5 and its ultra-fast charging capabilities. The standard 58kW battery will be able to charge from 10% to 80% in just 18 minutes charging from a 350kW DC station. The longer-lasting 72.6 kW battery can charge at a similar speed while also recharging 111km in a staggering five minutes! The 2022 Hyundai Ioniq 5 has a total range of 303 miles when fully charged, putting itself in the elite group of electric SUVs available today. Hurry and get the Hyundai Ioniq 5 with no markup at