Make The Drive To The Opening Day Of The Corn Maze In The Plains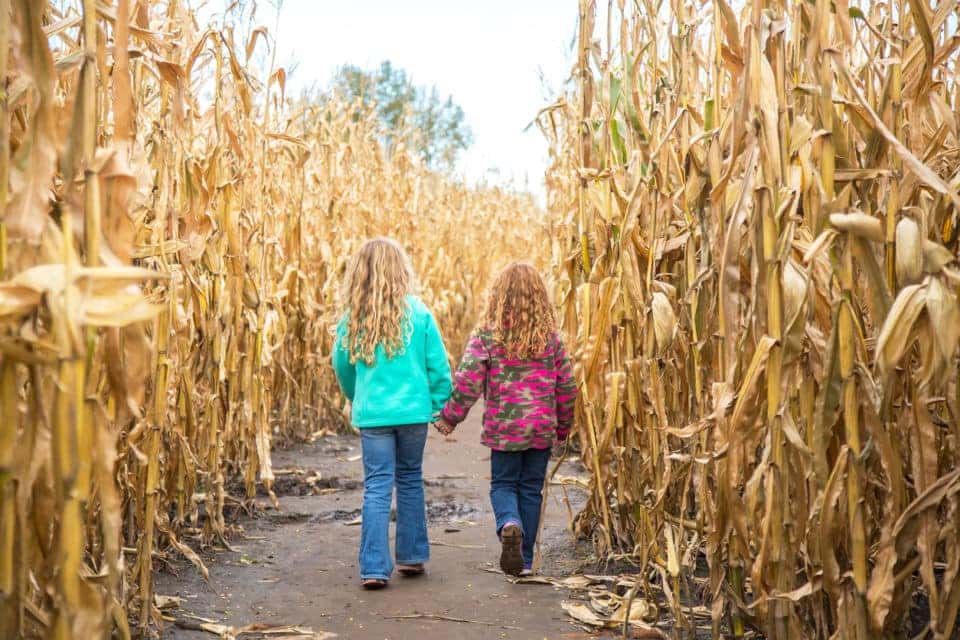 Do you want to celebrate all autumn has to offer? After a hot summer, there's probably nothing you're looking forward to more than a crisp breeze in the air. When fall comes, you just have to make the most of it, which is exactly why you need to make plans to come out to the Corn Maze in the Plains. It may just be the most exciting way to celebrate the coming of the season, and it's going to be fun for the entire family. Test your puzzle-solving skills at this huge maze and see who can find their way out first. Even if you don't manage to find the way easily, you're still sure to have a blast.
The maze is about to open, and you should definitely try to be there for the opening day. It's happening on Saturday, Sept. 28. While you'll be able to go to the maze all season long, this may just be the best day to go. Keep in mind that it will only be open during the day at this time, which means you need to go sometime between 10 a.m. and 6 p.m. But don't worry – that's more than enough time to make your way through the maze.
You might also like: Get Caffeinated At One Of These Springfield Coffee Shops
Get Your Tickets
You need to buy tickets if you want to come out to the corn maze on opening day, but since they aren't too expensive, you can still bring the whole family along. General admission tickets cost $12, and tickets for children ages 4 to 12 are $10. Bringing any little ones who are 3 years of age or younger? They get in for free!
Want to start planning? You can easily buy your tickets online. However, if you'd prefer to wait until you get to the gate, that's OK, too!
There is so much family fun waiting for you in the area – you just have to figure out how you're going to get to it. Of course, the easiest way to get around is with a car, truck, or SUV that you can count on no matter what. Are you ready to find the ideal vehicle for your daily driving needs and beyond? Come out to Safford Hyundai of Springfield in Springfield, Virginia, when you're ready to do some car shopping.