Get Your Holiday Shopping Done In Springfield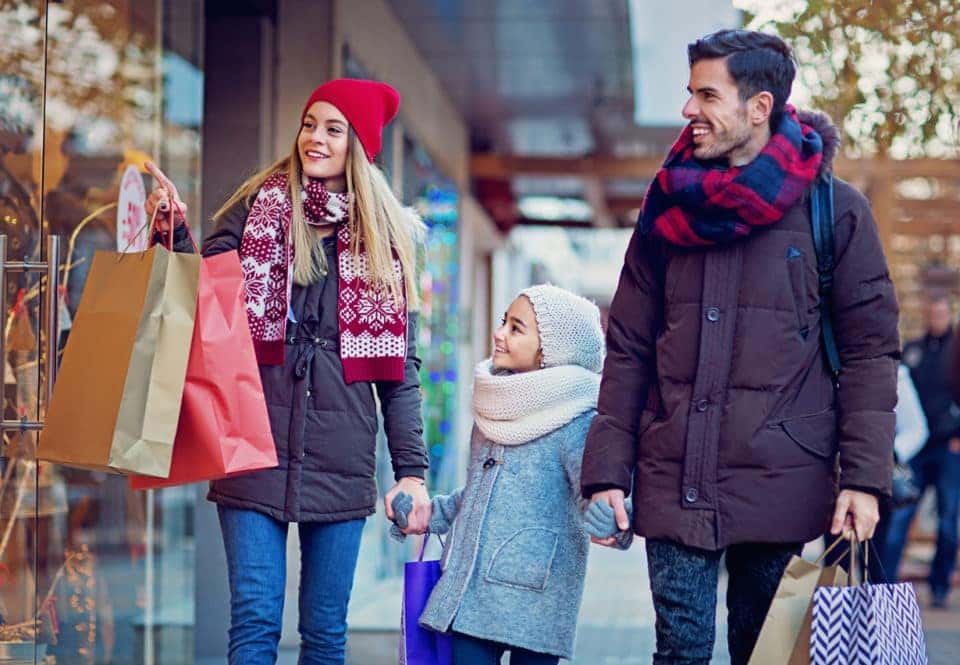 Some people have all their holiday shopping taken care of before the first of December. Others, not so much. If you're one of the latter, you're probably starting to feel the crunch of getting it all done in time for the big day. No worries – Christmas shopping is easy when you do it at Springfield Town Center.
Something for Everyone
Your Christmas list may seem daunting, but that's OK when you're doing your shopping at a spot that offers plenty of variety. Springfield Town Center is the place to go when you're ready to find just the right gift for everyone on your list – but you don't want to spend too much time driving all over town in the search.
Shops at Springfield Town Center run the gamut from apparel – specializing in men's, women's, and children's clothing – accessories, jewelry, home goods, special interest, and much more. You'll have access to a huge variety of amazing shops without the hassle of getting in your car and driving to another location. And when you need a break from shopping, or as a reward when you're done, treat yourself. Ice cream, pizza, candy, burgers, and more are close at hand.
Holidays at Springfield Town Center
To accommodate all the Christmas shoppers, Springfield Town Center has instated extended holiday hours. Department store and restaurant hours vary, so make sure to confirm hours in advance. And what holiday shopping excursion would be complete without a visit with Santa? The big man himself has taken up his spot in the Grand Court and is welcoming starry-eyed children of all ages through December 24. What if your child has four legs instead of two? Pet photos with Santa take place on Mondays through December 16. Pets must be leashed, held, or secured in a carrier, and owners have to sign a waiver before their Santa visit.
You might also like: Get Caffeinated At One Of These Springfield Coffee Shops
Safford Hyundai Is Spreading Christmas Cheer
Once you've taken care of all the names on your list, think about what you would like most for Christmas. Is a new car or SUV on your mind? If so, Safford Hyundai of Springfield can help make your wishes come true. Not only do we carry all the brand-new Hyundai models you love, but we also have them all at incredibly low prices. And when you factor in financial benefits from other sources – like limited-time sales and special lease offers – you'll quickly see that our huge savings on Hyundai vehicles are the gift that keeps on giving.