Visit Roer's Zoofari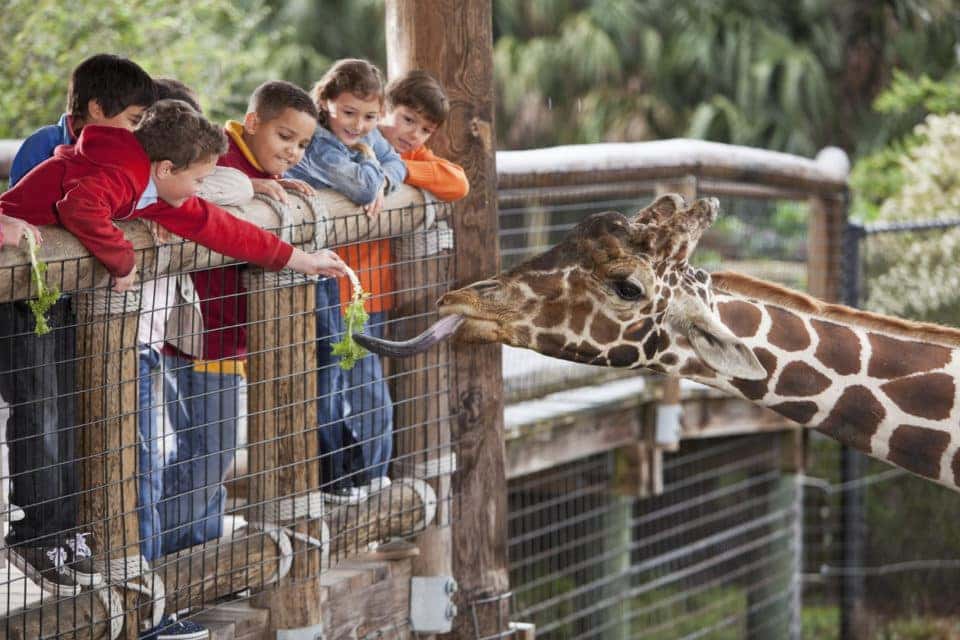 If you have kids, it's time to let them have a fun experience at the zoo! Luckily, Roer's Zoofari is just around the corner! Consider visiting the zoo with your family today!
Important Info
Roer's Zoofari is open Thursday – Monday from 10:00 a.m. to 4:00 p.m. You will find the zoo located in Fairfax County at 1228 Hunter Mill Road, Vienna, VA. 22182. You can easily book your visit online by selecting which type of experience you wish to have. From season passes to admission packages, there are plenty of ways to enjoy the zoo!
Admission Packages
You obviously want to experience it at its fullest potential. That's why we recommend that you choose one of the following packages:
Open Air Bus Ride – With this package, you will be able to hop on board and take a narrated tour throughout the free roaming safari, learning a bit about the animals along the way. You'll also get to feed and learn about the many animals such as bison, zebra, watsui, deer, llamas, water buffalo, and more!
Animal Feeding Fun – With this admission package, you'll be able to enjoy feeding and petting sheep, rabbits, goats, and more barnyard animal favorites! You can also bottle feed baby goats and even feed the giraffe! Feed is optional and can be purchased at the admission booth of in the gift shop.
Budgie Adventure – With this package, you'll be able to walk into our special free flight aviary, beginning your fun adventure! You'll be able to feed the birds as they land on your feed stick. The aviary is open seasonally, so be sure to call in advance.
Each of these packages include all major safari animal experiences in the park!
Lemur Encounter
In addition to the previously-mentioned packages, you and your family will be able to enjoy the Lemur Experience encounter! With this experience, you'll be able to spend 10-15 minutes inside the Red Ruffed Lemur enclosure. Although you're not permitted to touch or hold the lemurs, you'll be given food and directed on how to feed them.
For this specific event, the minimum age is 5 and older. The cost of the event is $40 per person. This event is great for picture-perfect opportunities and is certainly an event your kids won't forget anytime soon!
You May Also Like: Find Your Forever Furry Friend At This Rural Dog Rescue Event!
Many Offerings
As we all know, the zoo is a fun place to be. Roer's Zoofari understands that kids of all ages appreciate the fascination of seeing exotic animals up close and in person. This is just one of the many reasons why Roer's Zoofari is a great place to plan your birthday party, plan a field trip, or other events. From family reunions to various parties, the Roer's Zoofari is an excellent way to teach kids about animals!