Hyundai Ioniq 5 – Interior Overview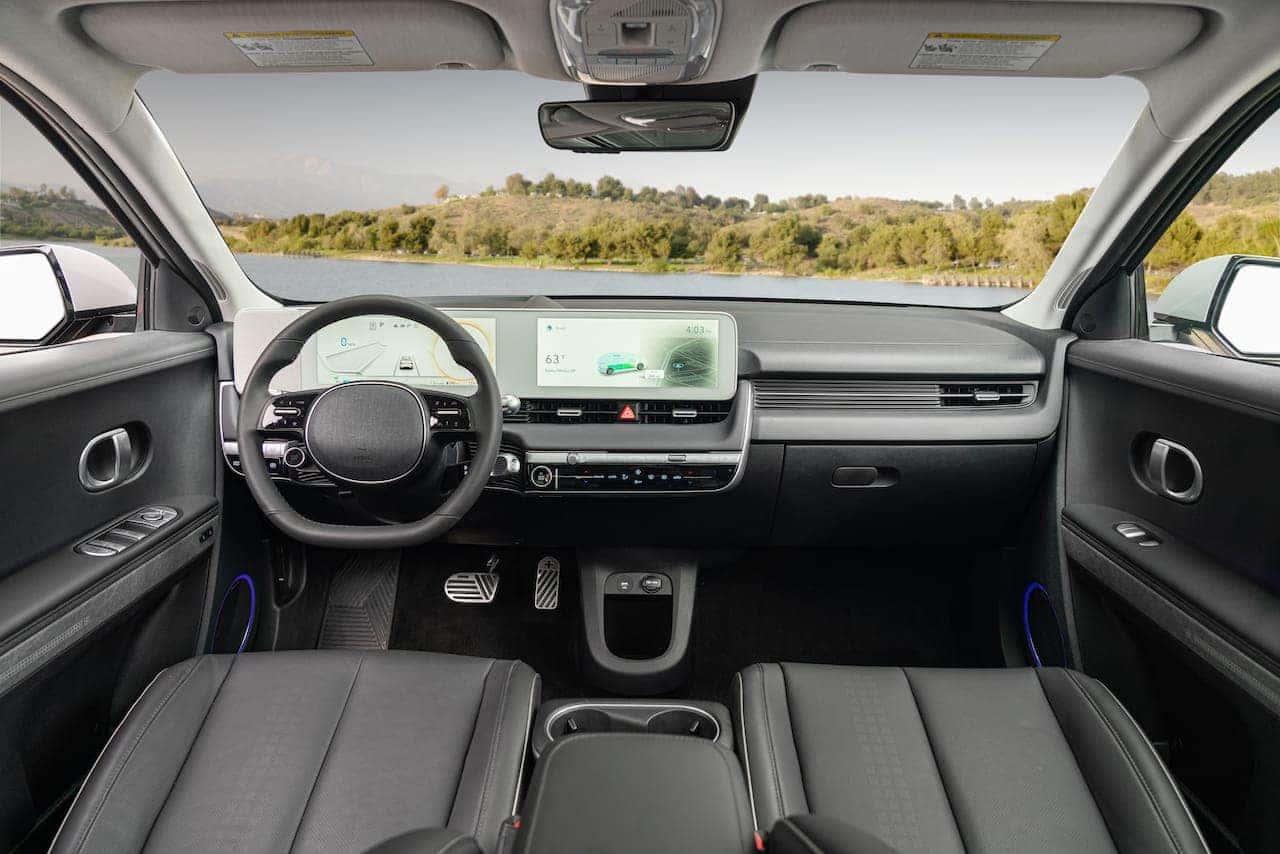 The interior design of a car will always be subjective, but you can't deny that the Hyundai Ioniq 5 offers more than most electric SUVs with a futuristic interior to match its sharp exterior.
Spacious Interior
The inside is filled with recycled and sustainable materials. The center console is able to slide back and forth around 6 inches for easier access. Rear passenger seats offer excellent headroom and legroom with the middle seat noticeably more comfortable than comparable SUVs. You will be happy to know that cargo space won't be an issue most o the time with 27.2 cubic feet of rear cargo space in the trunk. The entire second row of the vehicle can be adjusted and lowered for maximum cargo space, but will only allow for the driver seat and front passenger seat to be accessible.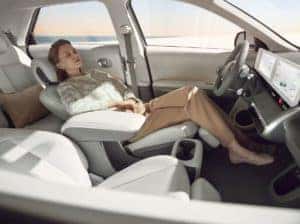 If for some reason you max out on all of the initial room and need even more space, you can open up the hood of your Ioniq 5 and find an additional mini truck in the front of the vehicle! Don't forget that the Ioniq 5 won an award for World Car Design Of The Year, so it must be doing something right. Driving electric is made even quieter with enhancements that cut down unwanted wind and road noise. Just sit back and enjoy the ride.